Making A Difference
We think it is very important to give things back to our employees, the environment and the community. We really appreciate their support, so to show our appreciation you can find in this section how we are trying to make a difference.
Batian is Fairtrade certified from March 2015, to follow the efforts of Batian Fairtrade Premium Committee take a look at http://www.fairtradeafrica.net/producers-products/producer-profile/?prod=818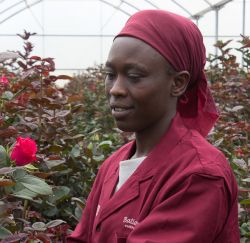 My name is Martha Wanjiru and I'am a worker in Tacazzi+. With the premium benefits in my mind it means that am eagerly waiting to start budgeting beyond my entilled salary hence with no time my living standards will improve. I'am also really happy that with the fairtrade standards our working conditions have improved thus giving a reason to work efficiently and effectively making the work more enjoyable.