Rhino Charge, Car 48!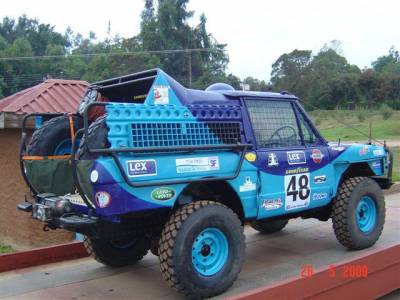 Car 48 is the car to watch! This is the car Batian is sponsoring in the Rhino Charge 2011 Kenya.
Rhino Charge 2011 is coming up! Already next week, 3 and 4 June, the Rhino Charge will take place in Kenya.
As is the tradition, the Rhino Charge venue remains a secret until the day of the event. We put our bet on car 48!
The Rhino Charge is an annual off road vehicle challenge that takes place at a different location every year in the Kenyan bush. Up to 65 teams compete to take their 4 x 4 through a number of check points in the shortest distance possible.



The sole purpose is to raise as much money as possible for Rhino Ark. A charity which has provided funds over the last 23 years to build an electrified fence around the Aberdare National Park in Kenya.
This has in turn facilitated the following :
Stopped wildlife marauding onto farm land outside the fence.
Protected farming communities and their crops that border the fence.
Curbed illegal log extraction.
Promoted harmony between wildlife and local farmers.
Prevented illegal entry into the Conservation Area.
Funds are still required to maintain this fence which encircles 2000 square kilometres of The Aberdare Conservation Area. This is prime Black Rhino habitat as well as numerous other species including the rare forest antelope - The Bongo. It is also a vital water catchment area that the population of 3 million people in Nairobi are entirely dependent upon. www.car48rhinocharge.com www.rhinocharge.co.ke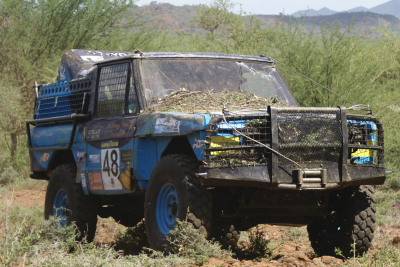 Share