Fun day with tag rugby
Tag Rugby Trust Tournament Nanyuki 2015

About The Tag Rugby Trust (TRT)
Since it was launched in 2002, the Tag Rugby Trust has grown and now works in the UK and eight developing countries, TRT has been in Kenya since 2010.
TRT uses rugby as a vehicle to "Build Futures" - starting as a rugby charity simply offering UK volunteers the opportunity to travel abroad to coach children how to play tag rugby, it has developed into a programme which facilitates the set up of community clubs offering training through an accreditation pathway and skills development applicable beyond the rugby pitch. Tag Rugby is the primary vehicle and tournaments are a highlight of the programme, but the focus of TRT is firmly on developing skills and building futures.
What is Tag Rugby?
Tag Rugby is a fun and safe form of Rugby where a tackle is made by pulling a Tag off an opponent with the ball. It is simple to teach and to learn and carries with it the 'Ethos' of rugby that is a major part of our life skills coaching. It is well documented that sport teaches many life skills and rugby in particular teaches discipline, respect, teamwork and inclusivity.
The non-contact nature of the game makes it suitable for both sexes to play together across all ages and all abilities, including special needs. This natural flexibility puts TRT into the 'mass participation' bracket bringing TRT into contact with a very broad spectrum of people within a community. This far-reaching scope and versatility also makes Tag a useful vehicle to impart valuable educational messages.
Tag Rugby Trust Nanyuki
In July 2013 the Kenya Rugby Union partnered with Nanyuki Sports Club to host the Mt Kenya 10-a-side Rugby Tournament. Rugby was not a sport that had been played in Nanyuki and hosting this large event was a very big step in introducing the sport to Laikipia County. The Nanyuki Jackels, the first local youth team had been established only a few months before.
The TRT used this perfect opportunity to introduce Tag Rugby to local schools and ran their first TRT Nanyuki Tournament in tandem with the Mt Kenya Tens tournament, with 80 children participating.
Boyed by this success, Martin, a founding partner of TRT visited Nanyuki in January 2014 and ran a full two-day level 1 coaching course attended by 20 local youth, teachers and rugby players. TRT Nanyuki has continued to grow and we have just run our second level 1 coaches course with 18 participants.
TRT Tournament 2015
On 10th October 2015 Nanyuki Sports Club hosted the third annual Tag Rugby Trust Tournament with over 200 of our regular Tag children participating.
The event was divided into three age groups:
U10's – Nanyuki Children's Home (NCH), Thingithu, St Christopher's, Furaha Children's Home and St Moses.
U 13's – Nanyuki Children Home (NCH), Thingithu Childen's Home, Baraka Children's Home Jua Kali, St Moses, Brickwoods School 1 and 2, St Christopher's and Furaha Children's Home.
U 15's – Nanyuki Children's Home (NCH), Furaha Children's Home, Thingithu, Daraja Academy for girls and St Christopher's.
Within each age group all the teams played in a round robin event scoring for a win, a draw or a loss. The team with the most points at the end of the day won their age group.
There were 8 Tag Rugby Trust volunteers, comprised of some committed individuals who have supported us throughout and a few new comers who have just completed the level 1 coaching course run by Jake Buckland last week.
Batian flowers carried out education sessions throughout the day for the children, explaining the importance of the horticulture industry in the area.
Gem emphasised the importance of sportsmanship and discipline in his closing speech, covering important issues such as littering and care of the environment too.
It was a fantastic day with lots of fun for all and a great display that Tag rugby is growing in Nanyuki.
Thank you
This whole event would not have been possible with out the very generous support of our sponsors – thank you so much for your contributions:
Nanyuki Sports Club for the venue and Julie Gill for all her help.
Tropic Air and Saab Group for the colourful T-shirts.
Farmers Choice, Mafuko Industries Meru, Batian Food Packers, Nakumatt Nanyuki, Winnie from Jambo Grocers and Lucy Welland for helping with the snacks, drinks and meals.
Batian Flowers for their financial assistance and educational input.
Benson Mutungi from Green Exhausters for providing us with Porta Loos.
The Red Cross and Nanyuki District Hospital for providing medical support.

Joost for the use of his PA system, which made a HUGE difference to the efficient running of the day.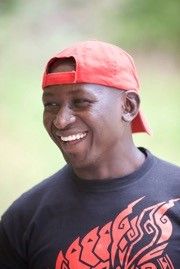 A big thank you to Gem Dennis without whom Tag Rugby Trust Nanyuki would not be where it is today.
Contacts and Information:
Alison Allport
+254 (0) 720 441487
ali@tagrugbytrust.co.uk
Gem Dennis
+254 (0) 720 431620
dennisgem@yahoo.com
www.tagrugbytrust.co.uk
TRT News Albums: https://picasaweb.google.com/
108678025794062176435/MtKenya10STag TournamentOct15
Facebook link: Kenya: https://www.facebook.com/tagrugbytrustKenya
Share