Our Management Team
Batian Flowers boasts a management team that is a unique blend of professionals. Each individual brings unusual and diverse talent enabling Batian Flowers to continue raising the bar of quality and professionalism in the flower industry.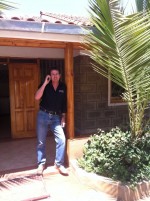 René Mulder
Meet Our Director
Drawing on his more than 20 years experience in growing roses no one understands high quality roses like René. His love of roses began at an early age at his father's farm in Holland since then he has followed his father's footsteps in growing quality roses.
René's strategic thinking has helped keep Batian Flowers as the home to the world's finest large headed roses; it's no wonder that our clients and breeders are regularly picking Rene's brain about their own businesses.
Under his leadership, Batian Flowers has dramatically scaled its infrastructure and diversified its products to always meet the customers changing needs.
Dirk Looy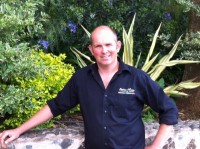 General Manager
While in Holland more than 18 years ago, Rene met Dirk Looy, and over the years they have worked together and developed Batian Flowers to what it is today.
Despite juggling the demands of being a General Manager, Dirk is a hand-on manager and gets involved in all aspects of Batian Flowers.
"Keeping things simple" is his mantra for keeping Batian Flowers at its peak performance. With his more than 18 years in the flower industry Dirk has invaluable experience and the leadership skills that will help keep Batian Flowers at its best.